Awesome price, and a great starter turntable for kids if you're not ready to invest $500+ in a good turntable, amp and speakers. Adults will probably be let down by the audio quality of this (think clock radio speakers), but for $20, it's a nice start, and you can probably resell it for at least that much when you're ready to upgrade to something more substantial.
One note: It comes with a ruby stylus (and one replacement), each good for about 100 hours of play. I recommend upgrading to a diamond tip stylus, good for 1000 hours.
This was mine:
I loved all of it but the very last part on side one, where a smurf said I had to turn the record over or they would fall down the hole in the middle of the record. it scared me and I always rushed to lift the needle before it got to that part. Just found the song on YouTube and that part doesn't scare me anymore. I guess I really am a grown up. Darn.
Well, since we're talking favorite memories… This was (and still to this day is) one of my favorite records!
Wow. $20 is cheap. I'm just really surprised that it can do 78 rpm. I mean… where are people going to 78 rpm records these days? I mean, other than my house. And as old as they are, I would NOT want to play them on a twenty dollar player!
Please don't buy this unless all you have is records that you don't care about. Cheapo turntables like this is the best way to ruin vinyl.
My mom just learned that vinyl is making a comeback, so I'm looking to get a record player for her birthday in a few weeks. All of her records are 45s and 78s from the 60s and 70s. Is this a good re-entry machine for her?
$100 is about the bare minimum for a 'decent' entry-level turntable that sounds ok and won't ruin your records. It's also a good rule of thumb to avoid any equipment that's using an older name (Crosley, Victrola, etc) that's been purchased by some conglomerate and has absolutely nothing to do with the original company.
Good to know, pretty sure my folks had a Victrola way back when, so I thought they had to be good. If you have suggestions, I'm all ears, but I'll do some research on my own too.
It's actually great for 78s with the right stylus. It tracks a bit on the heavy side for LPs at about 6 grams, but that's fine for 78s! Don't use the stylus it comes with, though. You can get a 78-specific stylus for the cartridge it comes with, or a better option is replacing the cart with a Banpa BP2ATC.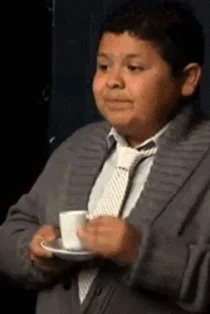 Be careful! It is too small to be closed with a full sized record on it. Snapped part of the record clean off!
That's too bad, I hope it wasn't a good record.
No compact/suitcase players are designed to close with a 12" record on the platter.
I Ordered this 11/03, and 11 days after and not shipped yet! Whats is going on??
Sorry for the delay. Please reach out to Woot! Customer Service. To speed things up, let them know if you prefer a return/refund or a replacement (if possible).
From a browser, use the Woot! Customer Service form.
In the Woot! App, choose Account from the bottom navigation and then Support.
Note: Woot! Customer Service replies go to the email address on your Woot! account, not your Amazon login email if used/different.
Please allow 24h for them to respond. .
Ordered 2 for Christmas and neither of them work.