Best answer, IMO. What in Hades is an MCU or DCU, anyway?
morning coffee unit > decaf coffee unit (or decaf coffee enema unit)
medium cremation urn
dual chassis ukulele
Thank you no1.
I had no idea what they were talking about until your informative post.
Like the DCEU weirder entries, like Doom Patrol, and Sandman.
I've never been a huge fan of their superhero lineup.
Teen Titans Go to the Movies was also a good for just plain fun. No such thing as being too self aware!
Bet you can't say "KLTPZYXM" three times fast!
How do they make a joyless Superman movie?
Yes, this is a great post among many good posts. Superman had different, higher intentions with Original comics to Reeves to Smallville (I didn't watch Smallville as I have only ever had 5 tv stations, but I have seen clips and summaries). It is lost in all the darkness to the point I hate to see a modern rendering of Superman.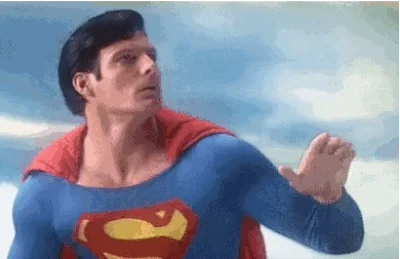 You understood what it meant! Genius!
It was one of my favorites. I have Gilbert Godfrey running around inside my heading yelling "MCGURK!" Pretty much daily.