Only a few more dresses and you can remake the newly dropped Greta Van Fleet 'Heat Above' music video!
This is perfect for anyone named Aline!
Post pictures when you try it/them on.
Nah. I don't need that image seared into my mind.
It would be heck'n swell if it was a yellow ballgown I could wear to the headbanger's ball.
I'll just leave this here…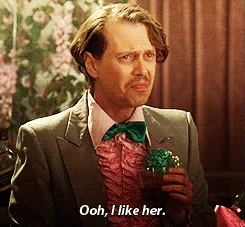 Somebody actually purchased one.
If he puts on enough lotion I bet he could slide right into that dress. It would be beautiful.
I can't imagine a prettier bride.
Fabric & Design: soft tulle/mesh, Ball gown, half sleeveless, small train.
There should be a picture of the train that comes with it. Is the track included?

If you want the dress look more perfect ,you need to prepare ball gown petticoat
It's not more perfect now? I still want to see the small train!!
Is this it?
Don't tell anyone but I think this train has poop for passengers.
Too bad woot doesn't also sell wedding cakes!
You saw the Pepsi. They need to stop while they're ahead.
Those butter cakes I hear are pretty good.
THANKS FOR GETTING ME ONE SWEETIE