What was your last high school reunion
Or when did you last attend your high school reunion?
30 years ago
It was horrible! So no more!
Never been to one and don't ever plan on going. Some people peaked in high school. For me, the last day of high school was the first day of the rest of my life.
I've never attended a high school reunion. The concept seems completely bizarre to me. Maybe if I stayed in touch with my classmates it wouldn't seem so alien, but it just seems like the first reunions (5 to 30) are all about showing off what you've done in life, and the following (35 to whatever) are all about the 'good old days' and what classmates have died. Besides, social media and the internet have rendered reunions obsolete. If I really cared what my classmates were doing I could just find them on one of the various intrusive platforms and ask them. Or know they are dead/in prison/otherwise indisposed when the search results came back. But first I'd have to muster up the energy to care.
I have literally no idea as I never get invited to them. I wouldn't go, anyway, so it works out. I don't have fond memories of high school for a lot of reasons.
I think it was 10 year.
But all I remember is that the jerks were still jerks, the jocks were still jocks, and the weirdos, except me, didn't show up.
Left early.
Never been to one. Graduated over 20 years ago, but it is just not a thing where I'm from. Is it a thing anywhere outside of US?
Hmm… from the looks of it, all of us wooters have one thing in common:
Never finished high school, and even if I had, I couldn't stand those fockers when I was there. I sure as hell have no desire to see any of them now.
Never ever gonna have one. High school drop out🤷‍♀️
I was a Senior Class Officer, so I am one of the people stuck planning them. Had I known what a pain it would be, I never would have run for office! It's a lot of work, and as all the comments above prove, no one cares or appreciates the time and money of our own that goes into planning them. It's like being a parent, to a kid who never loves you back.

I do appreciate the time and effort that goes into planning them. There are a lot of reasons why I wouldn't attend my reunions but it has nothing to do with the planners.
The high school officer hated my guts. Imagine that. Hahahaha She took the high road and invited me anyway. I took the low road and never ever bothered showing up.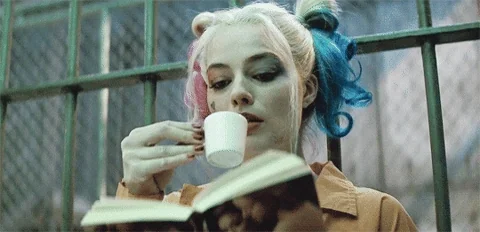 I last went to my last one about 10 years ago. It was fun to see some of the former sports jocks now balding with beer guts. I was a late bloomer and a skinny nerdy kid with glasses in HS. I read there's another reunion in 2 months and I'm looking forward to going to show the girls what they could have had. I still have most of my hair, very little grey and no beer gut.

You made me do math on a Sunday! Said math then indicated that I am old.
I've never been to a HS reunion but I also didn't keep in contact with anyone from HS. We still socialize with a handful of friends that my dh went to HS with so they have attended in the past (one of them is on the planning committee so it's more supporting him).
I've been told that my class has been having reunions every 5 years. I don't know if that's true or not , I've not been invited
It's been a long time, but we've never had a reunion.
I went to one, most people didn't remember me. A few did, and I keep in touch with many of them. We no longer live in the state where we went to high school (my wife went to the same school) so we don't go to any more reunions.
It's complicated​:grin: