I remember $1 boc, and you could by up to 3 ($5 shipping). Those were the days.
Woot's version of a mystery box.
See pics and read about here:

!
Every bag of crap I've gotten is 90% useless sh*t. I've talked myself into that last 10% being worth something or cool, but I know it isn't. Hey who doesn't want a pair of small knit gloves and a couple of folded stickers, a woot monkey and a crappy usb charger??!!? Well I can fool myself into thinking it's neat, but deep down inside I know it's CRAP!… but I will still buy a boc if I get the chance because I am an idiot who knows no better and has no will power!
Agree. although I have to cancel after scoring
It was a suggestion. Some ideas to make the BOC more accessible and rewarding those who visit and post on the site.
Maybe name it
"Mortimer or Monty Crap?" MoM
We all know which one would truly be crap according to the chat!
Probably no big deal since the crap on the app died. I may never get another

Lol!

I have no idea! But yeah, he's giving off that vibe.
Further investigation - it might be the dude from the band Dayglow. Add another band to my i-cant-stand-you list.
I really can't stand gifs for the sake of gifs.
![You Would Enjoy It GIF by Dayglow|480x360
You got it😀
Hmmm. I get free literal bags of crap from my 2 cats. But, to actually pay? Uh, $20 on this site. It's worth the gamble.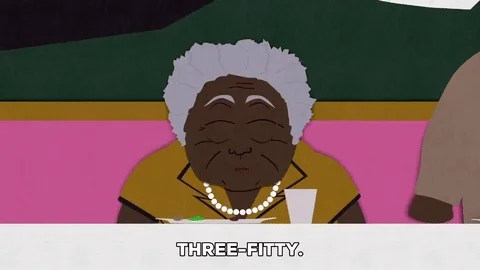 I see someone brought up the old "Wine Woot". I recall getting this case:
It was okay, and I followed wine woot (with all the gourmet food that appeared occasionally to make the mouth water). I'm no wine snob despite even sitting in on a college wine class, and often felt a bit out of place there when the people who got the wine in advance for tasting purposes and reviews made their reports. They sure were a fun bunch though!