Would you attend your high school reunion?
I was in a class of 20 people, and I live near a few of them.
We had a reunion BBQ last year.
I couldn't stand those puckers thirty years ago. I sure as hell have no desire to see them now.
What if we would've been in the same class?

30 years this year, I graduated in 1993 but I doubt if go back to the small town in Wyoming! Part of it is I was really shy. I don't think I spoke more than 10 words at a time to any classmates. Haha
Then we would have had a bbq together years ago.
BBQs weren't invented back then.
They're asking about NOW.
Best 6 years of my life! Bring back the mullet!!
We had a grill back then so there was bbq
Penguins tasted the same then as now
I would rather attend my family reunion than my high school reunion. And I'd rather drag my genitals through broken glass and rusty nails than go to a family reunion. So you do the math.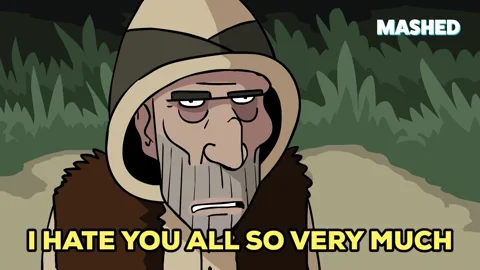 I went to my 10-year last year and enjoyed it! It was interesting to hear how everyone remembered things differently. For instance, I thought I was terrible at sports but the "cool girl" remembered me as being athletic.

I haven't so far. Why start now?
How about a Woot reunion?
Why does your avatar look like he needs to pee?
I've never met any of you. So, no.