8ft on that cord is so short, so tiny, minuscule even…
I think 8 ft. provides a lot of placement flexibility, at least in my house. I think it's quite good, especially for a "basic" model.
I am 6'3 and can assure you that I have never been referred to as tiny or miniscule
The first Amazon review says it's "very comfortable to use", which is the first thing I look for in a surge protector. Ordered 2, looking forward to relaxing in comfort with them.
Are the 4 outlets at the sides w/ the green box any different?
I have a few of these around my house and they work great. Plenty of space to charge lots of plugs with different sizes. Only thing is the two green lights on the side always stay on, which is doesn't bother me but may bother some.
Green "on" good maybe Green "off" bad
@scruta01 Three must've been an earlier model since I count 4 if these images are indeed accurate.
It's the concept. 3 vs 4 doesn't negate the purpose.
Perhaps I missed it but don't see that it's UL listed. After buying a light with charger and it starting on fire right out of the box when plugged in It is not worth buying this china crap…
The Q&A for the product Amazon says that is UL certified but the again how hard is it to overmold a UL stamp so YMMV.
8ft is plenty enough cord in my trailer only problem I have is the power surges in the park when using more then 5 outlets
you could plug a few of these in to the extra outlets to remind you not to use them

Thanks. On a similar Az model I just got the ones in green besides being spaced widely also have the oh-so-devilishly-clever sliding plug covers for safetyism's sake - so we can generate even more candidates for the Darwin award
On second glance these all look like that type so the op is likely correct.
It's so they look more like a face.
You'd be hard-pressed to find products with labels that read: NOT: MADE IN CHINA these days! LOL…j.k. sort of!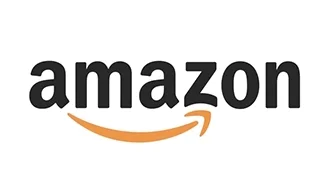 Apple product assemblies at minimum, & almost anything for sale at Amazon…

"EYES WITHOUT A FACE…,"
maybe changed to "Face without a body" no, how about

" "A Disembodied Face…" ?