you can do better with pricing WOOT- $26 at other box store

$12.99
A few comparisons show this isn't a BAD deal, just not great depending on your needs. If you need many small-ish bottles (we sometimes do for providing families in need with "basics" kits), these are less than WM for example if you get Prime free shipping here. Per ounce, BJs is $8 less for two 90oz bottles, but WM is $14 more than this for a pair of 90oz bottles.

Because I'm old!
I told my wife, because this is the Dawn we use. But ounce for ounce it's way cheaper in BJ's. Yes $7.00 cheaper in BJs.
It's right down the road. So Free.
Is there a membership fee?
So you're just bragging that YOU can get it cheaper.
No, he is saying anyone with a BJs membership can get it cheaper.
That'll be super useful for the 0.02% of wooters with BJ memberships who are looking for dish soap.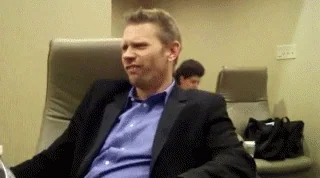 Ok deal but then to store in cabinet would take too much space. I'll go to the store for the bottle.
This is how much dish soap my freshman college roommate brought to school. I have no idea what dishes she thought she was going to be washing to use this much soap.


She was a little different. I still think about that soap to this day and it continues to boggle my mind.

Madge always sounded terrifying to me.
You can get it cheaper on sale in your grocery store. Woot you could go $2 to $3 cheaper and then some of us might buy lol
Lots of people are buying it. Check out the green map.
May even sell out or get close to it.
Yes, and if you are getting free shipping here you pay more for your Amazon Prime membership than a Sam's Club, BJ's, or Costco membership (my Sam's is $65).
But I try not to compare WOOT! to the warehouse clubs and still find this deal wanting. My local Meijer (Midwestern chain grocer / general goods) has a two pack of 19 (not 18, those ended last year) ounce bottles for $5.99 or a single 38 ounce bottle for $5.29 - yes I have to drive there to get it, but it isn't a sale price, I don't have to store a bunch of bottles I don't need yet, I shop there once a week anyway, and they have several alternate scents at the same price.
Edit: nevermind. Thank you for answering my yes/no question.