what's the effective DIAMETER of this hose?

The girth? Hmm
I know I must be working too hard. I read the title as "edible" garden hose…
Never get or use any type of these hoses.
Lol you wanna say why? Or are you just all doom & gloom today?
The length of these hoses can be… ahem… misleading. It can say 100 feet long on the package but that is only when the hose is fully engorged. As soon as you turn the valve at the end and start spraying water the hose can shorten in length. It is only when it is under pressure that it is the length that is advertised.
At least that is what my girlfriend tells me.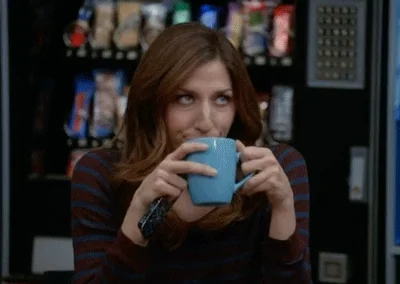 In years past I have had poor luck with expandable hoses. They broke down (leaked) and didn't last more than a year. Have they improved to the point where hoses of this type can last for years like traditional hoses or are durability problems still to be expected?
No, they have assuredly not. This is a 1- or 2-year disposable item, no matter what the mfr says.
I've gone through 2 expandable hoses in the last 2 years. Both were supposed quality brands. I'm now debating if I want to buy another throw-away hose or splurge & get a legit hose w/ some kind of a wheeled reel.
But good luck finding a 100ft garden hose for under $30…
I've had a "regular" 100' hose for over 10 years (paid between $35-$45 back then, I think). If you had to buy an expandable one every year, even at $30, that would cost you $300!
Oh absolutely! They will now last up-to five years on a shelf in an Amazon warehouse, before being sold at a minor discount on Woot…
Yeah, but there's a major convenience in carrying a super-lightweight, crumpled hose 100ft across my yard vs unwinding a heavy, rubber hose & dragging it 100ft across the yard. I don't know what the exact value of that difference is. I'm sure its more or less to different people.
FWIW, I bought one of the many interchangeable Amazon ones in July of 2020, and it still works fine. I only use it a handful of times a year, but it's stored in my unattached garage that gets 95F+ in the summer and sub-freezing in the winter, so not ideal conditions.
If I had to choose between buying an expandable every year or two or a traditional rubber hose for 10+ years, it would frankly be a tough decision. All the touted benefits of expandables really are true: significantly lighter, takes up less spaces when being stored, far less likely to knot, zero kinking. I mostly use mine for washing my vehicle, and everything from not banging off the side panels to not getting caught under the tires has been an upgrade.
All of the pictures show brass fittings, but the description says "The 75ft hose comes with a solid 3/4 inches solid connectors." Do the terms fittings and connectors refer to the same thing?
Also, is the solid 3/4 inches solid connectors true only for the 75' hose?..I assume that the shorter hoses have plastic connectors. Is this correct? What about the 100' hose?
This. My older neighbor likes the expandable hoses because they're lightweight. I still use a rubber hose from the late 1990s that looks like crap but is still holding.
There's the "happy medium" that are the steel braided or wrapped hoses, but if they're still like the one I received in a BOC a while back … well, it blew apart on its first use.
(Note that I am not staff. I just volunteer to help out on the forums.)
Hello. Yes, fittings & connectors are the same thing. All sizes are brass.
Are the connectors on all sizes 3/4 inch. Only mentions rhe connectors on the 75 ft one but I want a 50 ft one with 5/8 in connectors
Yes, connectors are the same on all sizes. Only the length varies.