The one with all the rocks.
Rocky Horror Picture Show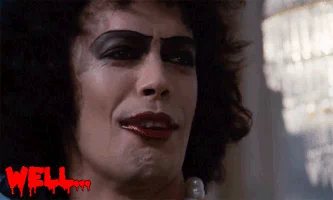 You wanna come watch the rocks with me?
I was coming here to post the same!!
Voted for "Roicky II"

The misspelled one "Roicky".
Never seen any of them.
None! I won't even watch a movie with Stallone in it - he cannot act. Hense the continual repeating of the same theme.
Roicky II
We all node it da beast !
Ricky Ticky Tavy!
Wit code in da node!
(Personally, I didn't like any of the
Rocky movies! <period stuff - blah>
This was my thought as well. Rocky goes with Bullwinkle. Though they need to do the eye of the tiger sequence.
Obviously… it should be 127 Hours
sometimes I feel like woot! polls are just focus group market research that bezos is selling. sure, we feel like it's jovial discussion. to him, it's pure gold.