The VOP is by design. It's the checkout line to keep the servers from crashing.
With as much as Amazon throws thousands of product in the trash to be destroyed. At the rate of 1 BOC per customer, should be a whole day dedicated to BOC's!!!
So is it a waiting room to move to the purchase room, or… does one go back and keep spamming back n forth between "Buy One" and VOP?
I've heard people have success with both methods.
But the idea is to wait in the VOP. I've heard backing out takes you to the end of the line.
In the app I manually refresh it because it won't refresh on its own.
They're selling a lot each time.
Right so VOP moved me into the room to purchase one… not even 1.5 seconds took place before I hit purchase, then was prompted with a "Sold Out"
I just ate a big dinner and feel like a BOC
Yup. That's 100% normal. There's many hundreds of people trying to buy many tens of items.
It's frustrating as all heck. No denying that.
Um, you can only crap every 31 days?
I Will spare you the poop gif I was going to post.
Oh thank you. You're my new best friend.
I appreciate woot Staff for clarifying, I'm sure its one big BOC when it comes to BOC's, cause 1/31 people are BOC's… hehe

How do you find/ know where the BOC's will be?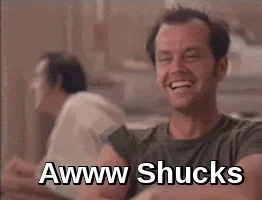 Watch the woot-off in the clearance section. They pop up randomly.
Oh! And don't forget the 17 shirt sale. It's going to happen in a few minutes at 17 after.
The coupon code is 17CENTS.
Snagged a BOC, got a confirmation #, but… then Woot cancelled my order!!! WHY ME??? I'm gonna stay away from thunder clouds for a while