One for non amazon login!
I have to go to work now. I just managed to get one before leaving. Rather happy
Snagged one. Thanks Wootazon.
That went surprisingly easy. Tried multiple times over multiple Woot-offs.
I got hung up on charts.googleapi.com and then slowed down processing payment. I'm not in the VOP, but I do have the VOP machine telling me to wait or check later to see if I got one in my orders.
I thought this was everyone's favorite gif.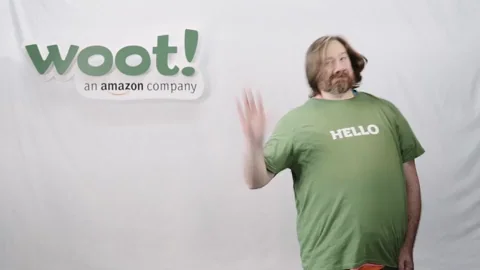 That's everybodys OTHER favourite gif.
First time in a long time, if ever, I was able to buy a BOC on my first try.
Second time in VOP. But while in VOP on my iPad, looked on PC, and I watched it go from 1% back up to 2% remaining. Strange. Been on 2% for a bit and I'm still in VOP on the iPad.
Hmm usually I don't get stuck in the payment processing, which is like the DMV of the VOP
Every item this woot-off it has logged me out and I have to log back in every single time. This was no different and after two 504 errors it said that apparently I'm only allowed one every 31 days. I've never been able to get one in the first place!
Too bad I will not be able to buy a birthday BOC, next month because I got one this month.
How long til mine gets cancelled lol