This is horsedoodoo deal. The item listed is Master & Dynamic MW07 which only listed for $59.99 full price.
Don't try to swindle us with your cloke & dagger shenanigans.
The "Master & Dynamic MW07 "Plus"" lists for $199.99
Don't be fooled by this nonsense, and Shame on woot for this.
"Noise isolating." Scam language to make some people think they do more than they do - they stick in your ears so you won't hear other noise as much. Q-tips are noise isolating wonders. "technically sophisticated proprietary fit wings" - just like all the other bud wings. The shiny case "delivers a superior mobile sound tool" - i.e. a shiny case. And, yeah, like the comment above, the "list" price is absurd and apparently you're not supposed to point that out or you'll get called out for it. This whole listing is ridiculous.
These were $300 when released… in 2018.
They are incredibly obsolete and I'm wondering how they even found 'new' stock?
I picked up a pair of these in the airport when I forgot my B&W's. I know folks are slamming the price and etc. here, but you'd be hard pressed to find anything that even remotely touches the sound quality of these for 30 bucks.
I have the B&W PI7's which currently sell for 250.00. The MW07 comes very close in terms of sound quality, and actually get louder.
It also says in big bold letters Bluetooth 5… But the tech specs say * Bluetooth 4.2 - aptX
Big difference! 5 also generally supports multi point connection which is kinda a big deal
5.2 I think is bleeding edge
Pointless Price from our FAQ:
What's this thing called "Pointless Price"?
We don't use terms like List Price or Regular Price. Instead, we show the Suggested retail price, which is provided by our vendor or the Strike-through price imported from our friendly overlord Amazon (which is not necessarily the sale price). So, it's a little, well, pointless. But we hope it helps.
I am currently wearing a pair of these that I just got for around $50.
I'm a musician and I own Bowers & WIlkins P7, M&D MW60, Beyerdynamic DT770, Ultrasone, JBLs and other headphones. I only preface with that to say that, while I don't consider myself a high-end audiophile, I do hear the world more than see it.
These are my first earbud-style headphones and they sound far better than I expected they would. Separation of different instruments sounds great to me and they are effective at physically blocking external noise.
For me, sound quality is the be-all and end-all in headphones. In my opinion these are a fantastic deal at the price Woot's advertising and I've purchased a few pairs as holiday gifts.
FWIW, a full 19% of buyers/users giving reviews/ratings on Amazon gave these only 1 star. (Sort the reviews by most recent reviews, not Amazon's self-sorted "top reviews.")
I have the full headphones from this company and they are incredible. If you have questions about quality and sound, i suggest reading the reviews at The sound guys. I'm in for 2 pair, and if these sound anywhere near as good as the full cans, I'll be very happy. Thank you Woot!!!
I have the MW60's too – these earbuds are fantastic.
It is confusing description
I own these earbuds, bought several years ago closer to the "full" price when they were still a current model.
Believe me, $40 is an amazing value for these if you are looking for audio quality. The sound quality blows anything else at the price point out of the water.
Now for nitpicking on specs. If you're looking for a more current Bluetooth version number, fine. If you must have active noise canceling, look somewhere else. If you will be doing very vigorous activity like rock climbing or something, they might not be secure enough (although they are fine for jogging or normal gym routines). They do not have an all-day battery life either, so if that's a must-have for you, look for something newer.
However if you are primarily concerned about music audio fidelity, this deal is a BARGAIN. It easily completes with earbuds at the $200+ level and the sound quality is one of the best I've heard. I'm tempted to get a set just because of the price.
I bought a similar pair from Woot last time they were on sale. They would not stay charged ( 30 seconds of charge at best )and Master & Dynamic refused to warranty them because it was bought from Woot.
Apparently they have a list of approved resellers (not available to the public) and if you don't buy from that list you're out of luck if it breaks.
I looped Woot into the conversation they they are denying the warranty to Woot customers and all they did was push a refund. I can only assume at this point they're advertising a known void warranty.
Beware.
So woot description and warranty both are misleading
You are absolutely welcome to email their support and get their answer

I doubt they're going to treat you any differently.
Yeah it's not just storefronts and companies that do this too, a lot of YouTubers like flossy Carter. "These don't have noise cancellation what they have is great passive noise isolation."
Right you stick them in your ears! I think another issue is some companies try to confuse noise reduction microphones for phone calls – which exists on basically every headphone ever that has a microphone – with active noise canceling.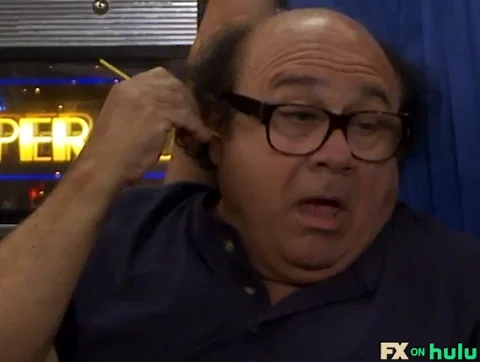 Just a little worried about what kind of condition the batteries are in if they're from 2018 kind of the infancy of true wireless earbuds.
Batteries degrade even when they're not in use.
I mean even if they sound great how long is a battery going to last if they were assembled in 2018?
True wireless earbuds aren't really meant to last a half decade. Not saying I can't ever happen and Bluetooth headphones and neck bands would have bigger battery.
But the tiny little battery is in earbuds from 2018, even if they've never been used I would be worried about their longevity. I mean at 30 bucks, maybe you get 6 months out of them and you're okay with that.
But it's just something I would point out. But I don't know I've never tried them, certainly the company has a good reputation for sound quality. Not disputing that.
I know people still use their airpods which were probably released around 2018. Also know a lot of people whose airpods have stopped working in the interim