I wonder what people in the 1800s would say if they knew we had chairs that help you get out of them in the future.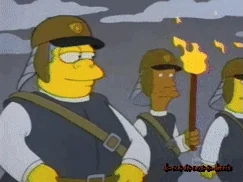 If they had an 85 year old dad with Louie Body Dementia they would probably say "I wish we had this 200 years ago… And electricity".
This could be in anyone's future
They might enjoy the subtle traction it gives the vertebrae and wonder how to get that pesky bobcat out of the chair.
I work in elder care, and I've dealt with a lot of lift chairs. This is one of the lowest prices I've seen for a lift recliner.
16 hrs left!
time to get off the fence
or off the chair.
We only received HALF a chair, Box 1 of 2 of the Brown chair. The weight of the box we received matches neither "Box A" or "Box B" in the description. Woot! says they are out of inventory so resolution is to return the HALF chair.
Just curious if anyone has Box 2 of 2 they would want to sell

Checking in with CS who is checking with the vendor. We're confused.