Oh my.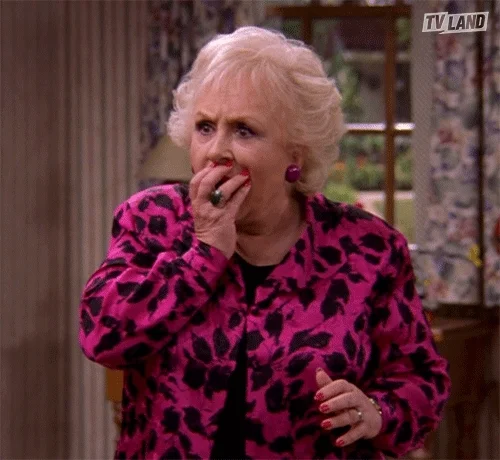 How is it even possible to get these anymore. I click on the phone notification instantly and quantity bar is full and I still get the VoP. I used to be able to get them from watching the forums but now that lags behind but app is not working.
Slow to officially sell out!
does anyone refresh VOP or try multiple tabs? Or does that just make the woot gods angry?
Wish I didn't get one the other day.
Finally got my first ever boc! Thank you so much woot!
I've noticed the lag on forums and the main site too. I wonder where/what everyone is using to actual GET one?
For woot-offs, I have only ever been able to get them on the app when constantly refreshing when the non-BOC product is getting close to selling out.
I'm about a week shy. I'd rather have a Bday crap than the random one a few weeks ago.
Sittin' in the waiting room but it is still for sale???
VOP and got one, non-app
woot
I wouldn't do multiple tabs, but if using the app and you are in the VoP, you HAVE to continue refreshing because it won't kick you out or kick you to the check-out. (In my experience)
It's the same for me. I manually refresh the app.
I sat in the VoP so long I thought I lost out, changed windows to something else that covered the browser. Managed to glance and see the title had changed to "I want one!" in my taskbar, sped to go back to the browser, smash that monkey flippin button, and finally, finally score me a Boxes of Consorts for the first time in like a year.
Pure magic had to be involved in this claim, I swear.
thanks. Not able to use the app right now 'cause work. darn it. Site & forums don't seem up to the challenge.
AHHH MY CC STILL HAS THE OLD EXPIRATION DATE LISTED
The number is the same and that expiration date is next year, but I have a new card with a new expiration date oh no is my order going to get cancelled

My browser VoP turned into login and then said sold out when I got to the purchase screen. My app VoP is still up even after refreshing never can get the app to get out of VoP and browser I cant find the page before its half gone. Like the app shows it is up and then in the browser it still shows sold out previous item even when refreshing the page.
Does anyone know how much longer Woot! Is going to keep tossing BOCs out? I haven't been able to snag one yet but but I'll keep lurking in the forum until the very end because BOCs!!! Thanks bunches y'all.