This deal sucks more than the last one.
I'm pretty sure this would scare the beejebeers out of my dog. But cool idea.
Right! 20 cents off. Thanks bunches Woot!
Cats, too. Also, no choice of colors.
Not impressed.
Nice way to freak your cat.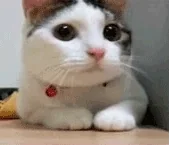 Actually, it would more likely make your cat disappear.
(Turn it on, cat disappears. Turn it off, cat might peek at you.)
Yeeah, or cratch the hell out of you first.