Have you ever bought a refurbished product?
What type of items that come in a BOC?
Only from Apple, multiple items, always trouble-free. Won't buy refurbished from any other source.
Given the choice, almost always!
I actually prefer refurb to new. Refurb means that the issues that the product had reared their ugly little heads and have already been taken care of. I've seen units that were less than three months old that fail from brand new. So, if I'm not buying used… I'll take refurb over new any day.

Sure,
PC parts
Laptops
An Apple computer from Woot (still works, too)
Automobile
Almost bought a refurbished wife, but she wasn't actually refurbished (still had the same problems as before) so I sent her back. Best decision I ever made.
Some of the best items are refurbs guaranteeing it works out of the box without any DOA's.
Sure, but I prefer new.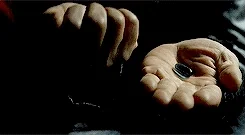 I have a really mixed track record with refurbs. I feel like about half the time it's a great deal, and the other half it's just a headache. Refurbished by the original manufacturer is often quite good, and almost good as new, but not always. Apple and Nintendo are the gold star "you can't tell this isn't new" standard. Refurbished by 3rd party is usually a total crap shoot; I've had things that worked for years and still work, and I've had items that won't even turn on that you can tell they didn't do the tiniest bit of work other than just toss it in a box and ship it to you.
If it's something I really want/need and the discount is unbeatable, or it's a specific model that isn't available new anymore, I'll try it.
If it's something I can afford new, I have gotten to the point I won't bother to look at refurbs, as the hassle if it's defective isn't worth the usually limited amount saved (and possibly shorter warranty, more hassle, having to re-shop for the item if it's broken)
As an example I bought 2 identical refurbished monitors here (refurbished by the original manufacturer), as they were really good deals. One of them was BEAUTIFUL, looked brand new, and has worked great for years. The other one also looked good but had a MASSIVE screen flicker problem on one input that was very obvious from the start. (it was only on HDMI and not DisplayPort or vice versa; obviously not fully tested). Woot took good care of me but it was frustrating having to lug a monitor around to return it for something that should've been caught before they ever re-sold it.
So my answer is "it depends, usually not anymore, but if you tempt me with a good enough deal with no obvious red flags… I might".
I've bought quite a few. In fact lately I almost always go for— or at least first look at— refurbished over new items.
Can't say I've ever actually had a problem. It's really not hard to verify ((if even just through legitimate consumer reviews of the vendor/product)) that you're purchasing from at least a reputable seller, if not something as "official" as buying refurbished from say, Apple would be.
I'm usually more apt to simply buy used instead – thrift stores, Amazon Warehouse, eBay, craigslist/OfferUp – before I buy refurbished or new. It all depends on how much I'm saving and what the risks of failure are.
That extends to my vehicles too – except replace "used" with "dead".

YES! Cause basically I'm cheap.
Yeah, but they're often "scratch and dent" from the previous purchaser. Buyer beware.
Years (decades) ago picked up 3 pieces of Dennon refurbed from a good dealer and still have them.
When my 6 y/o laptop was going south a while back, tried about 4 "open box/certified" items from BB and they all had issues.
So it's a bit of a crap shoot.
I'm ok with that.
Easier than trying to break in a new one.
Yes and it leaked gas from the first fill up… when I shipped it back I was actually thankful the tank had self emptied so that I didn't cause any trouble to UPS on the return flight!
I buy refurbs quite a bit. If it's factory refurbished I enjoy the discount and have no worries. Other than that I'm leary and hesitant.