I got my BOC on Tuesday and it's already shipping.
I always end up missing these events by like 3 days, and then I have to wait another month.
It's so disappointing.
If @davejlives is on the moon next month…
Woot's birthday is gonna be great!
Summary

This textstrong text will be hidden
If I can just stay awake for a few more hours…maybe just maybe

Airtags buyers losers get first dibs!
Here's my annual reminder to CHECK YOUR SHIPPING ADDRESSES NOW! If you're using Amazon Payments, make sure your Amazon account is updated with the correct shipping address. If you're using your own payment method on Woot, make sure your shipping address is updated. If you're using PayPal… well, why are you still using PayPal because we stopped using that many years ago and if you were "grandfathered in," your shipping address will be tied to your PayPal account from more than 5 years ago, so if you moved since then, don't use PayPal!
Changing shipping addresses is a lot harder than you think for our CS/BOC team so help them out a little! And don't get mad at them when it takes longer to get it corrected (they didn't pick the wrong address). Happens more than you think


Happy BOC hunting y'all!
So I CAN pay in fingerpaintings?
As long as you have the correct shipping address, i don't care lol
[quote="manlapig, post:32, topic:791754, full:true"]
What do people get in BOC I bought something similar for dailydeals and I really got a bag of crappy to mediocre items.
Hi there,
You can see some reveals here.
(Please Note: I'm not employed by Woot, but I volunteer to help in the forums.)
You get really crappy stuff that's why it's called a bag of crap, although one man's trash is another man's treasure.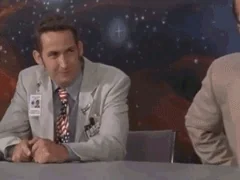 If you don't get VOP'd once did you really get the full boc experience?
Oh good!!! I needed an excuse not to work today!!!