He'll bring his kids. It'll be fun!
But it has to be safer than the bloody ceiling bologna at @Froodyfrog 's house, right??


Nope.
Mainly because I never put bologna on my ceiling.
Maybe @DuckyDucky is just trying to sneak it in at the deadline.
REVEALS:
peaceetc - paper clips, markers, shirts, & goodies & echo dot
gabizago - 1 penny, heavy cuisinart, & goodies
woothootin - heavy duty cuisinart items & goodies
jniemeier - RoboVac & goodies
fimbrethil - so many stickers, mug, firestick, & goodies
dafrogman - smart scale & rebellious goodies
Sweetdeals2me - first woot gear, robovac, & goodies
Wyatt8 - thinkpad & a means to power it
PrydeWater - expired shirt coupon, airpods pro, & goodies
nspede - penny, note, all-clad pan, & goodies
Williamdavi - expired beans & tissues & bonus murder vac
ashleyheart - springs, dino, firetv stick, paperclips, & goodies
coderunner02 - paper clips, grill brush, murder vacuum, & goodies
Wooter609214317 - first monkeys, echo show 8, & goodies
CloverPine5469 - action camera, game, yeti gloves, paperclips, & goodies
renatuslives - boots with leather, buckles, & zippers, paperclips, HomeVac, & goodies
GlassCrawford - paperclips, echo show, & goodies
WooterWootsWendy - big shoes & a probably broken thinkpad
wootdamn - first woot monkey, bins, murder vac, & goodies
Queen89 - headphones, body pillow, & goodies
SnappyShopper - paperclips, echo show, bug bulb, & goodies
Se7enty9 - ultra hd blu-ray player
jcollom - paperclips, action cam, intercom box, & goodies
bchlor4evr - homevac & goodies
RebelTaz - stuffed sperm, rare penny, wristwatch, headphones, & goodies
daveinwarshington - wooster gifts & WooHooster
nicealves - 176 paperclips, action cam, & goodies
ARRIVED - WAITING ON REVEAL:
DuckyDucky
STILL WAITING:
I want to be positive about @DuckyDucky. So they're dead. That's the only valid excuse. May they rest in peace.
Weren't they the one who had to go get their crap from the neighbor?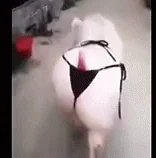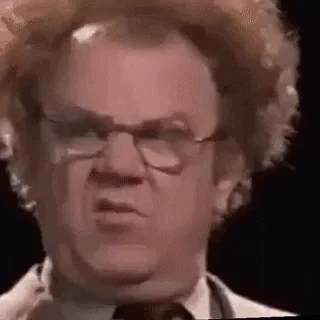 @Williamdavi Is your party a covered dish? What do you want me to bring?
NOTHING INCLUDING YOURSELF
Oh I think I found my post mongering theme.
Me bfbdjdkBFF bshshahavzbg