layin' low waiting for post mongering part…uh…four?
There's going to be another one? Excellent. I plan on winning, just so you know.
In fact, you could just sent me all the desk crap right now to make things simpler. My vacuum is still broken. And so is my couch. And my brain. So feel free to send me any of those.
THURSDAY, 8/12 : POST MONGERING
Probably not as many uh, winners, this time around with one day.
Wonder what theme @davejlives will come up with, beans are cooked
Wasn't the next theme supposed to old/defunct charging cables?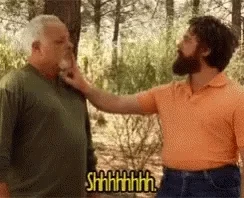 Can't wait!


Thursday: Post Mongering
Hopefully it starts at midnight


Imma hafta shut my office door so I can play this time.
Or call in WFH.
Can't call in sick because the HR Queen won't believe herself…
Get ready Mongerers!
Oh, wow…looks like I'm going to need my Crystal Methamphetamine medical card after all…
I was gonna ask if we know what time this starts? If it's midnight, I'll be checking in tomorrow. Hopefully work isn't too busy and I can participate!
I don't think they've said yet, at least not that I've seen. The Mischief Days thread doesn't have a time listed and I don't see the new Post Mongering thread up yet.
It's @davejlives fault!
Post Mongering is always @davejlives fault!